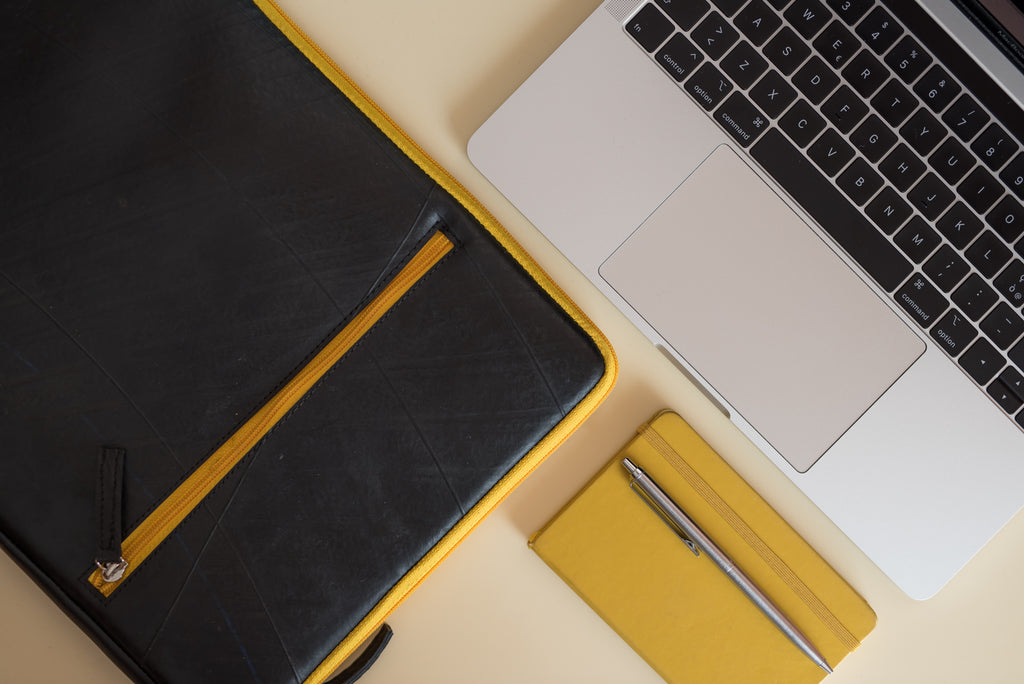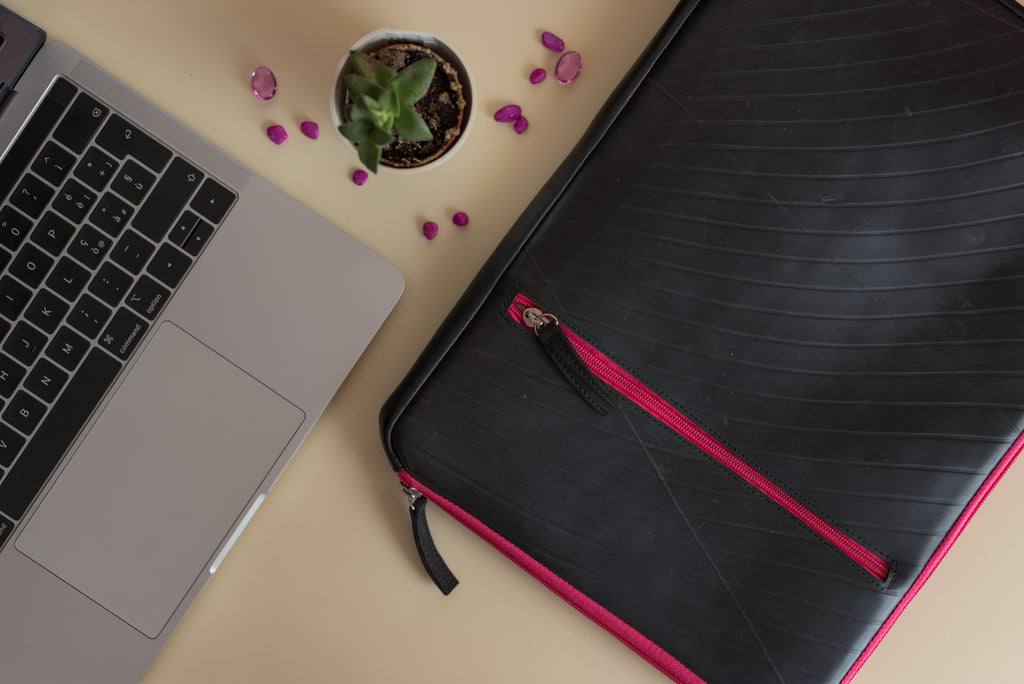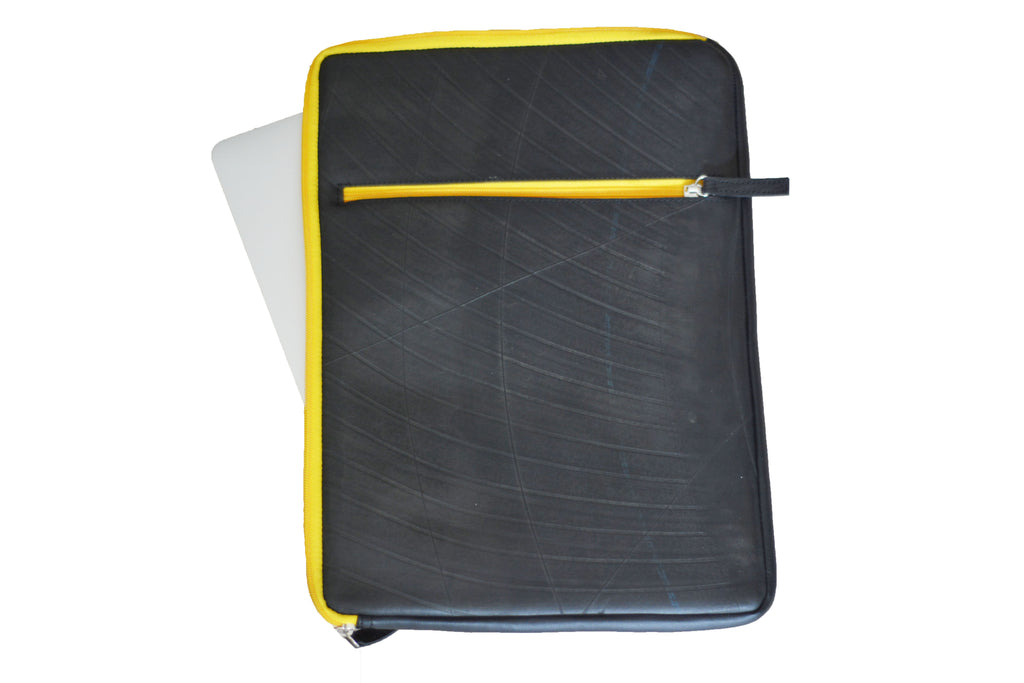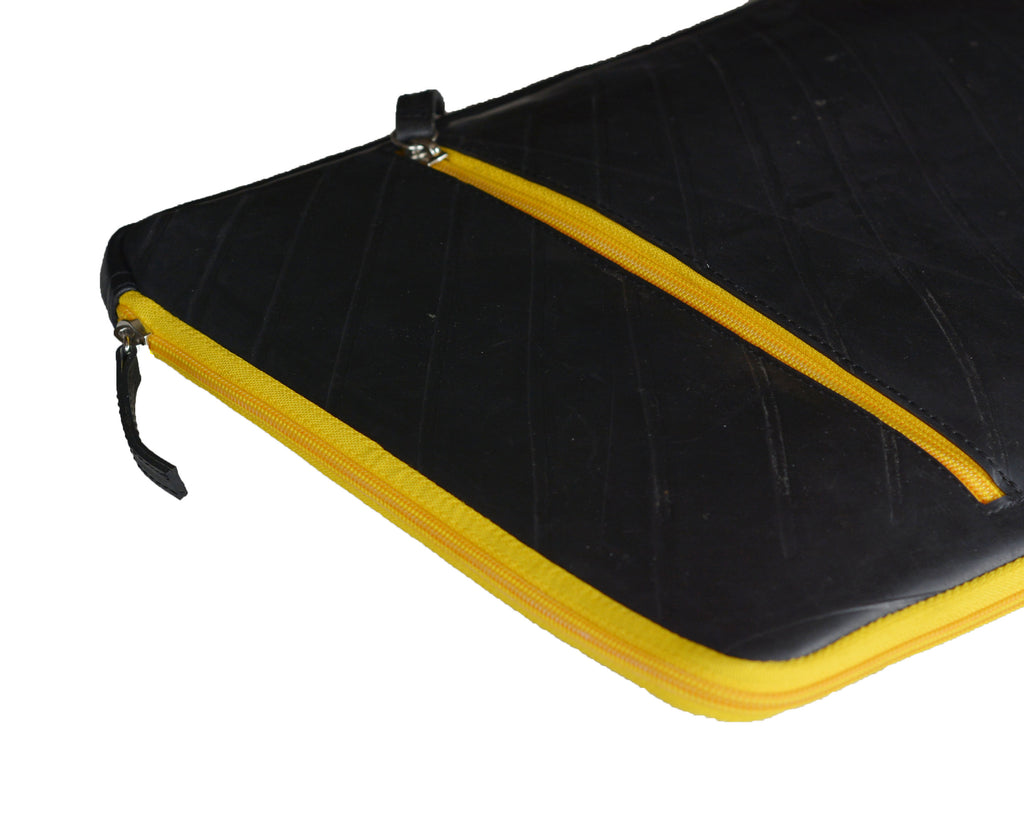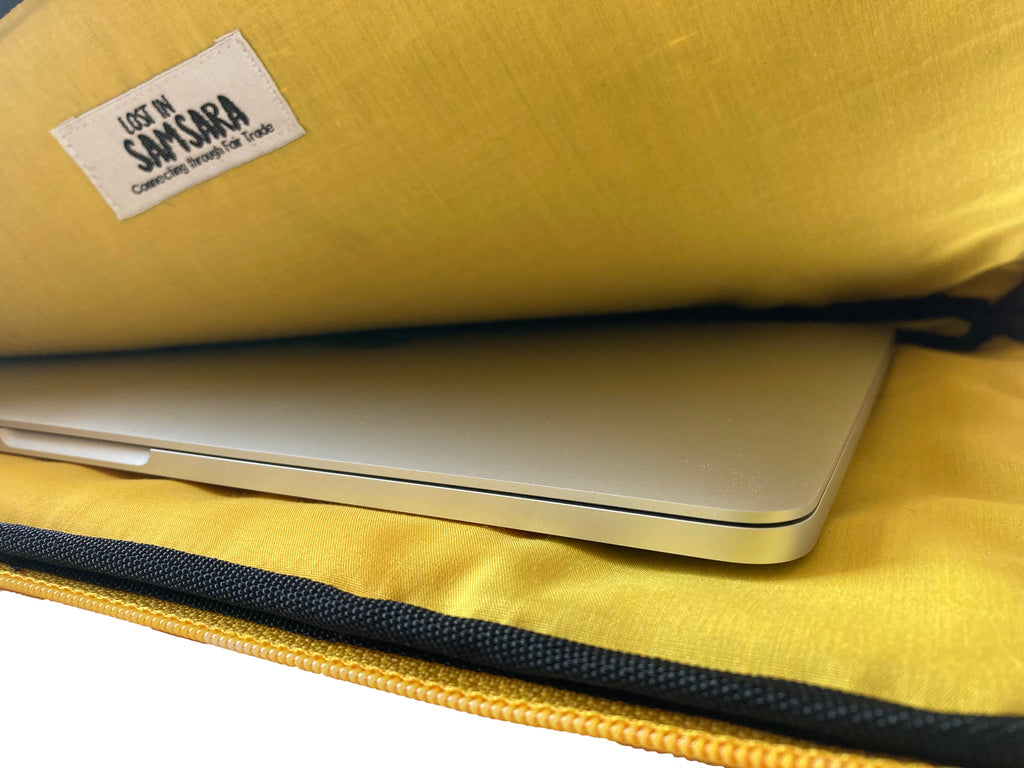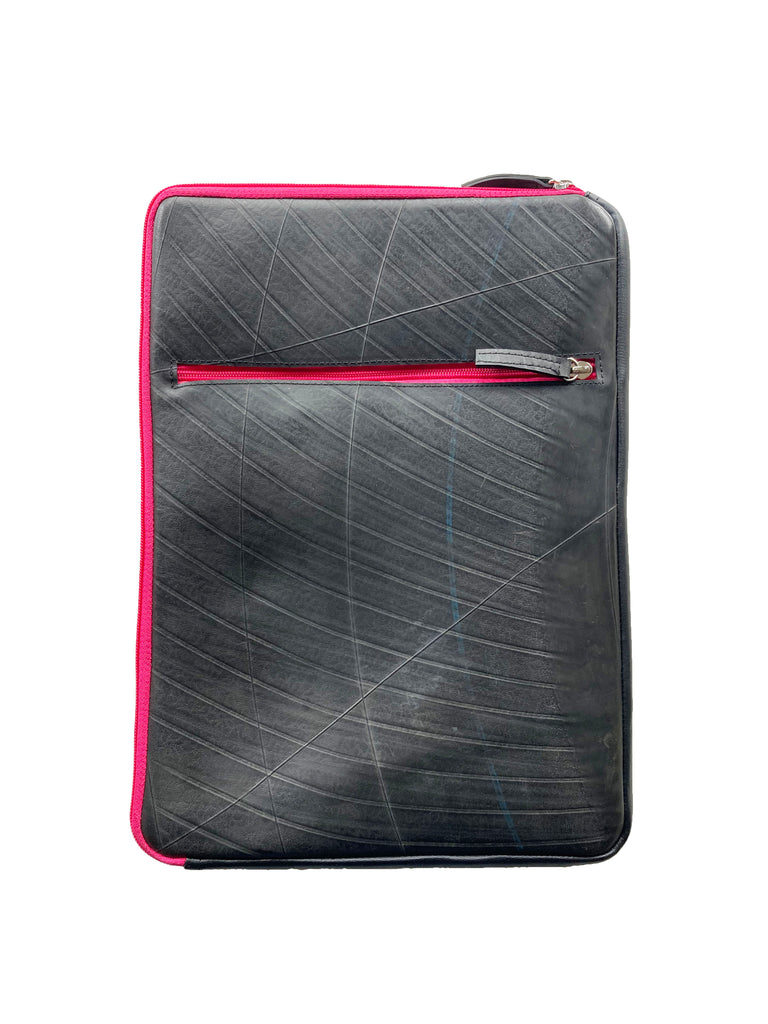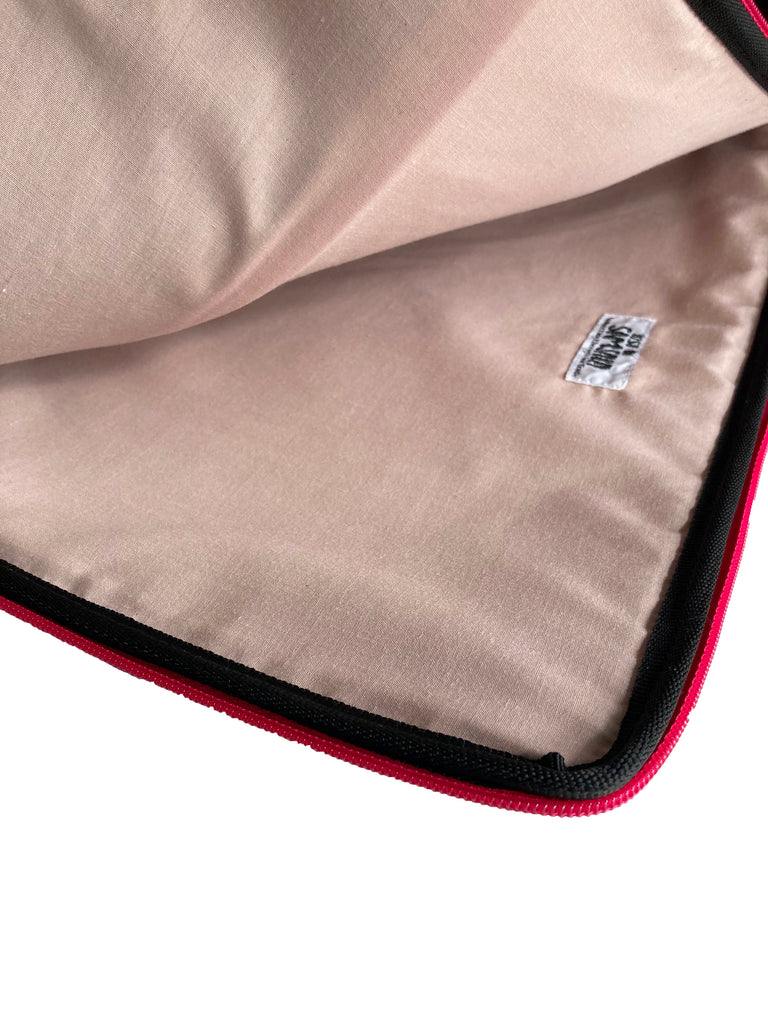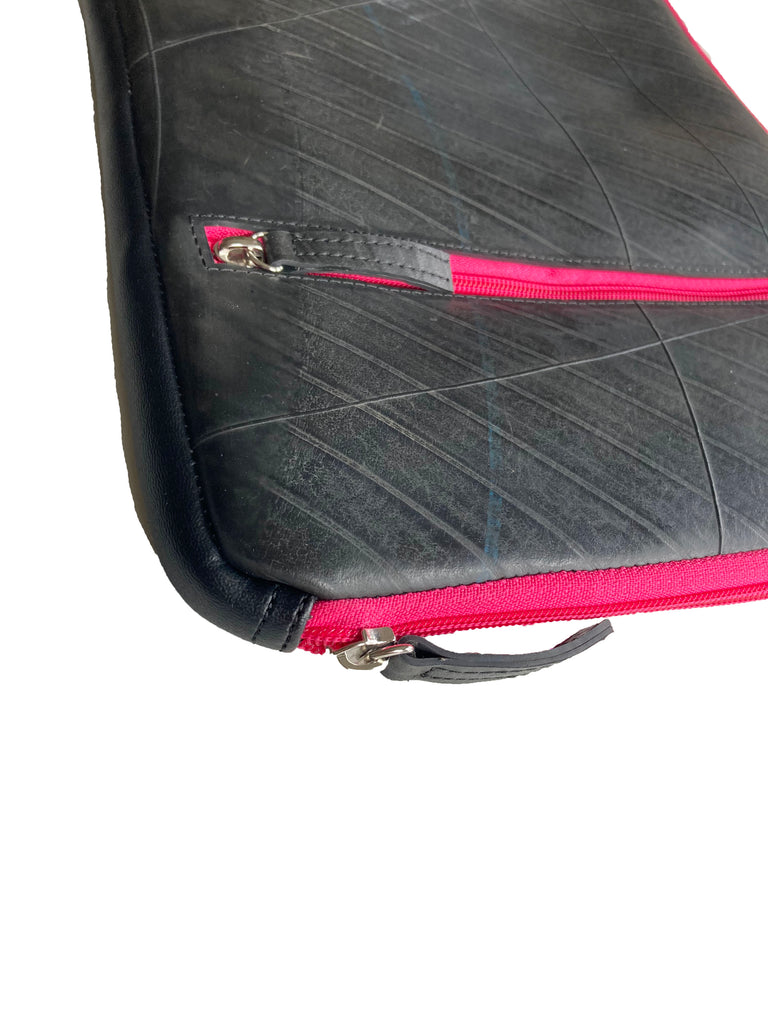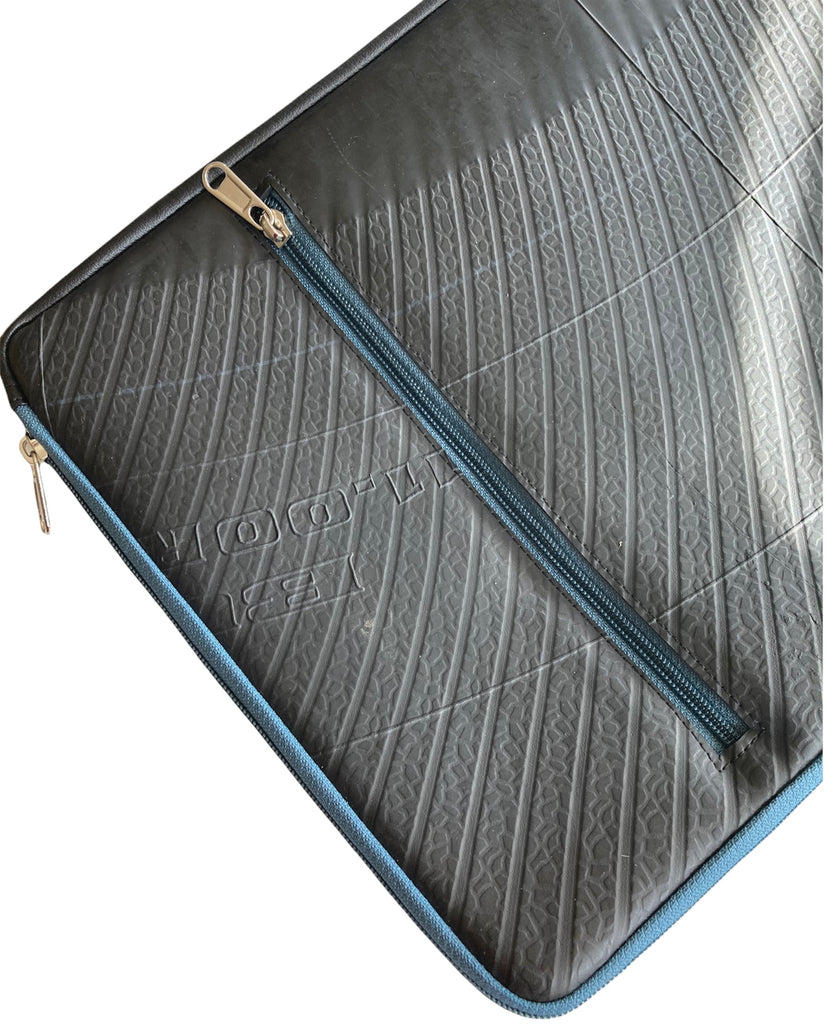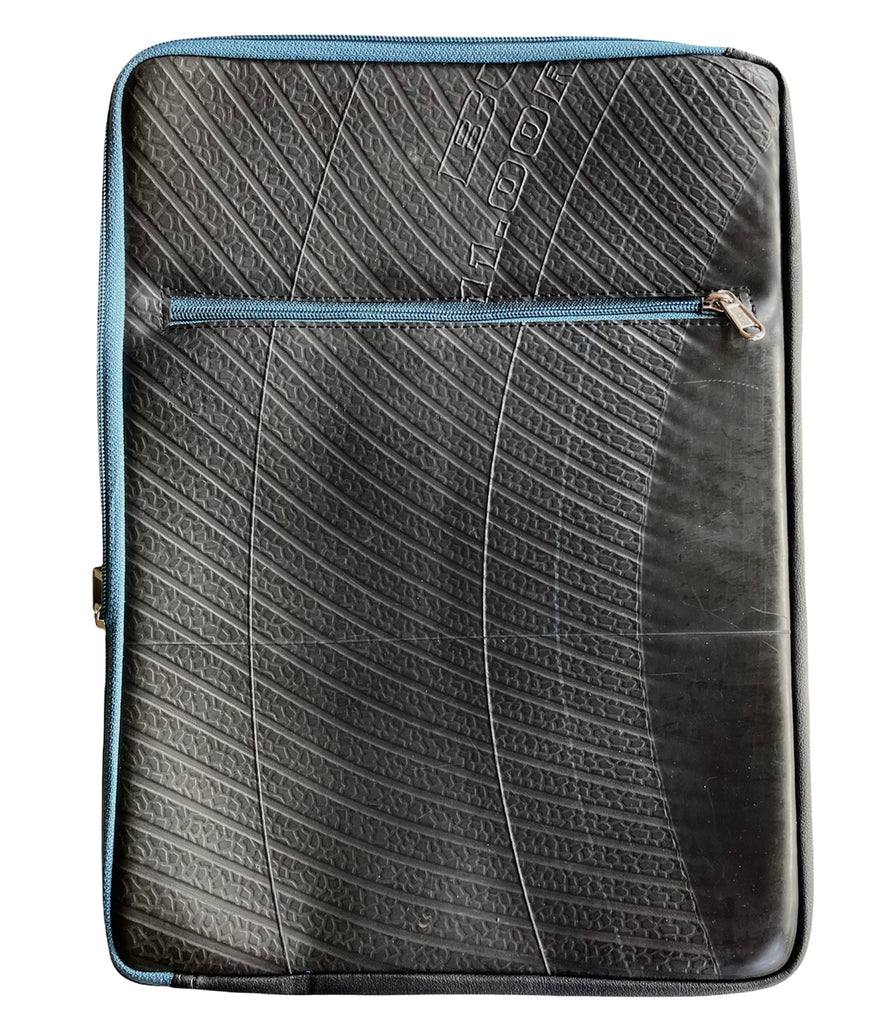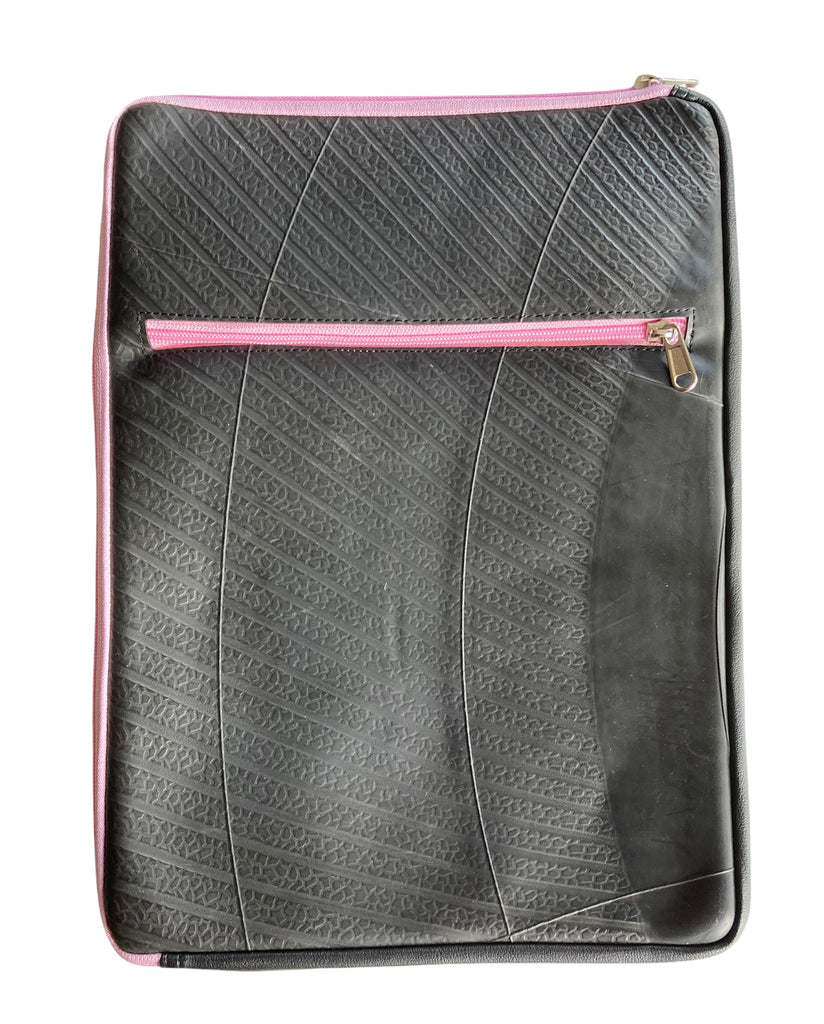 $54.00
$0.00
Recycled Inner Tube Sleeve Case for Laptops up to 15 inch -

This laptop case is made by skillful artisans using recycled inner tubes. The padded and colourful interior is made of cotton and it will hold a laptop or a tablet that is up to 15 inch in size. Due to the nature of the recycled materials used, they all have their own character and you can be sure that no one piece is the same. Its purchase contributes to creating job opportunities and to continuing keeping waste out of landfill. Plus, we'll plant one tree for each laptop case sold!
How to clean it:
You can clean your bag by rubbing gently with soap and water.
Size approx: 
L: 35cm x H: 25cm X W: 2 cm
Please note that due to the nature of the material used there might be marks left on the case. The marks are embedded into the material adding to every bag an individual character.
• The making of their products provides work to 13 artisans
• The purchase of their crafts provides living wages and training to disabled people, mainly victims of land mines and polio