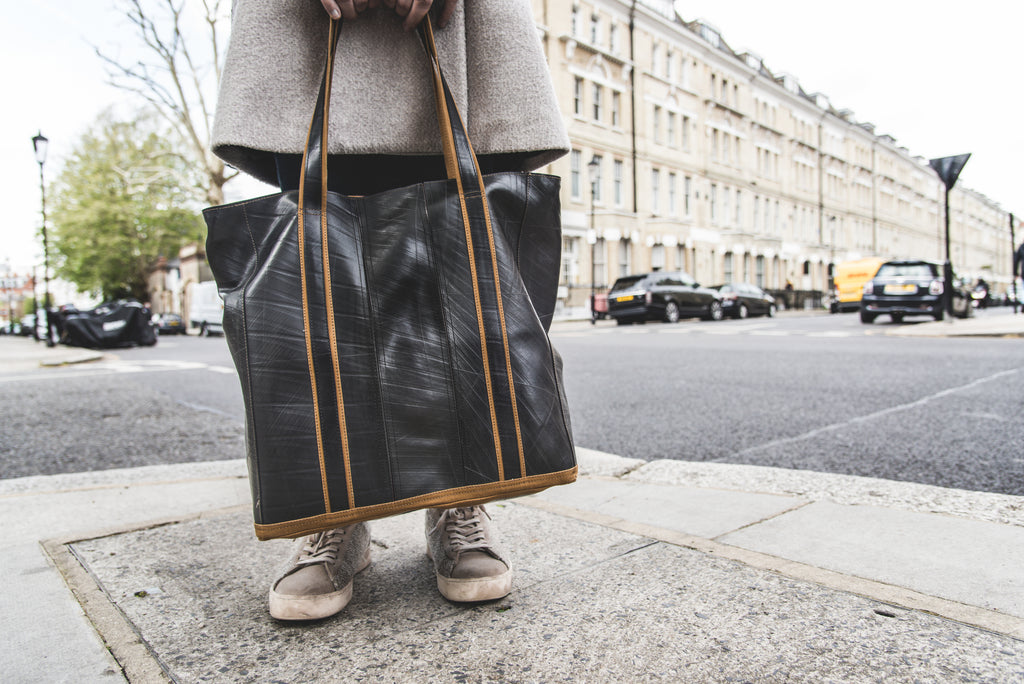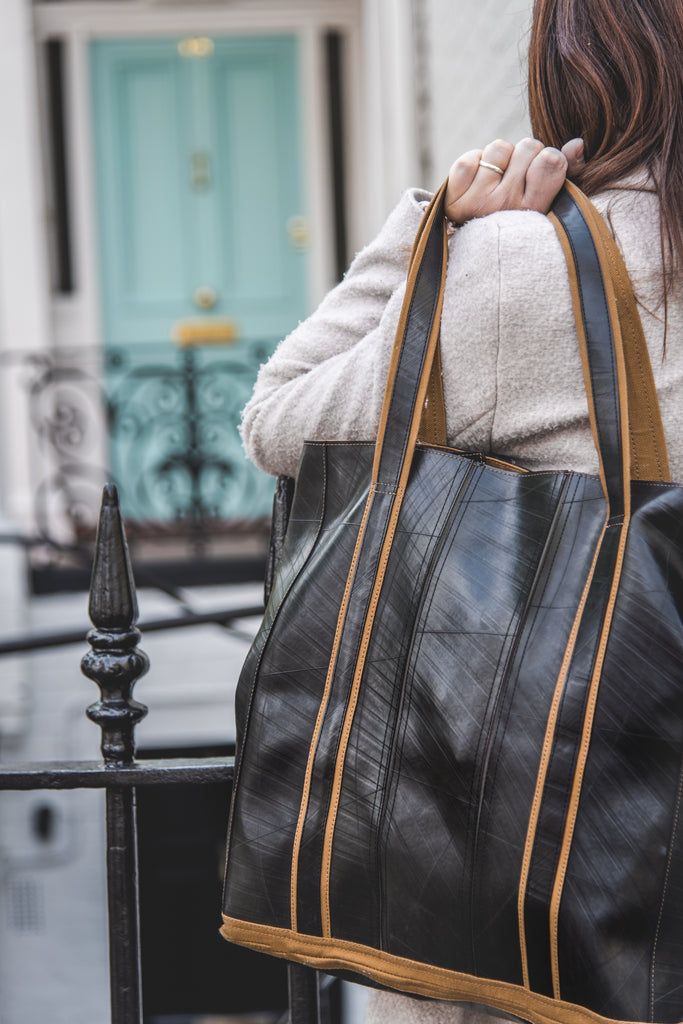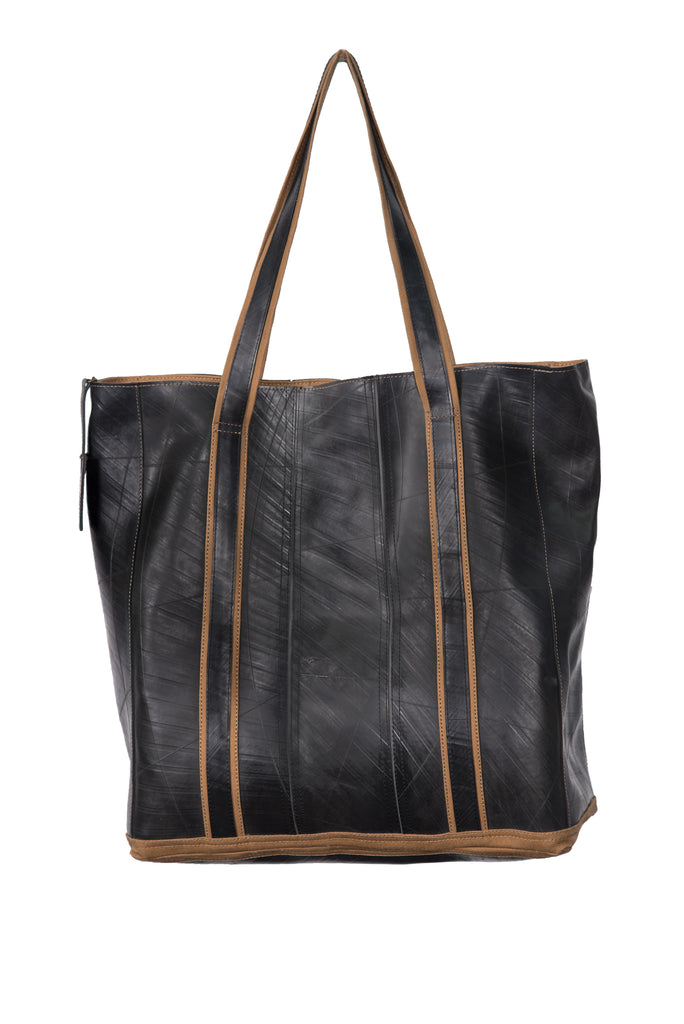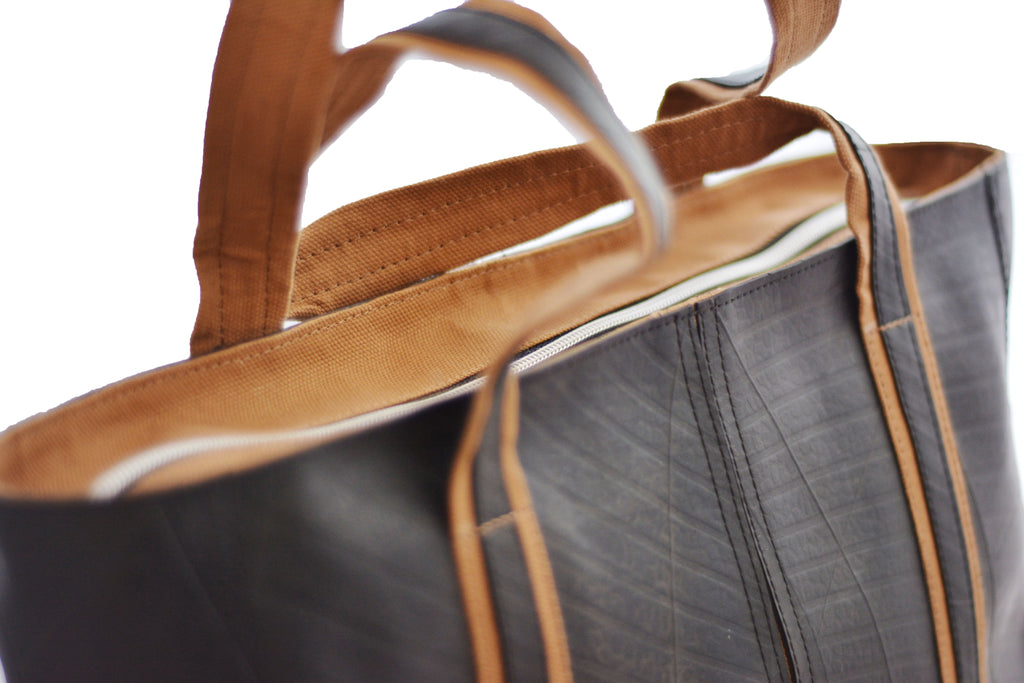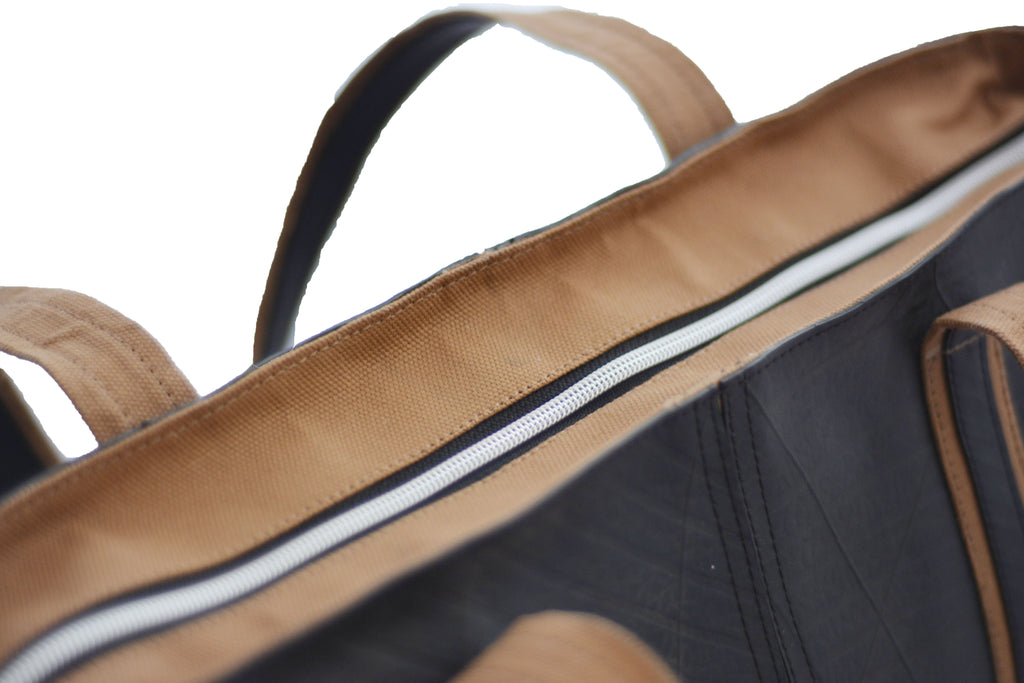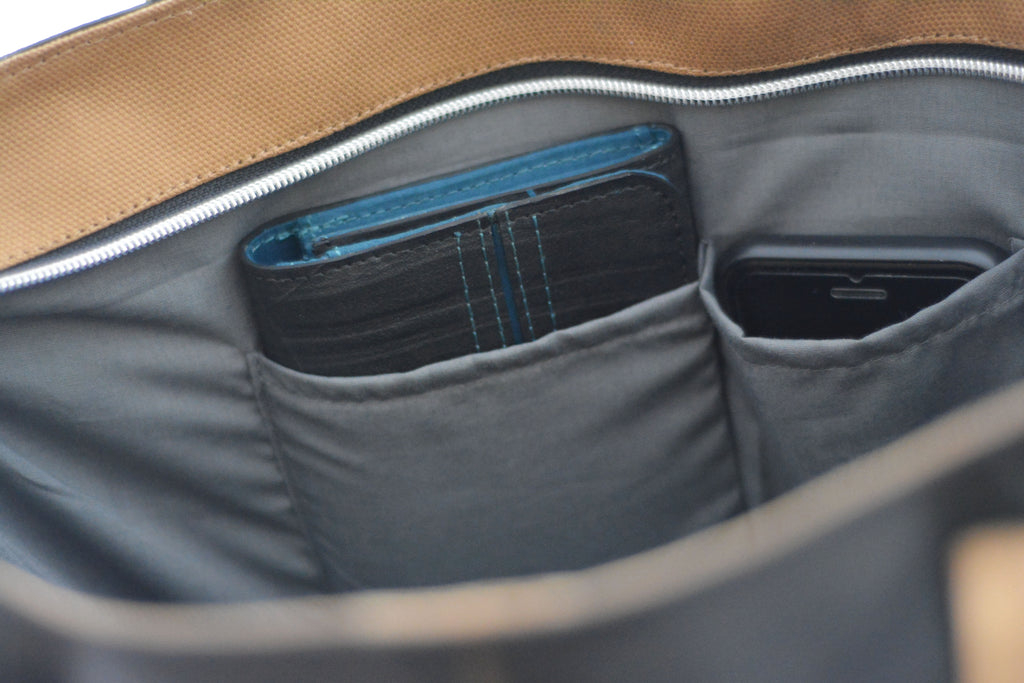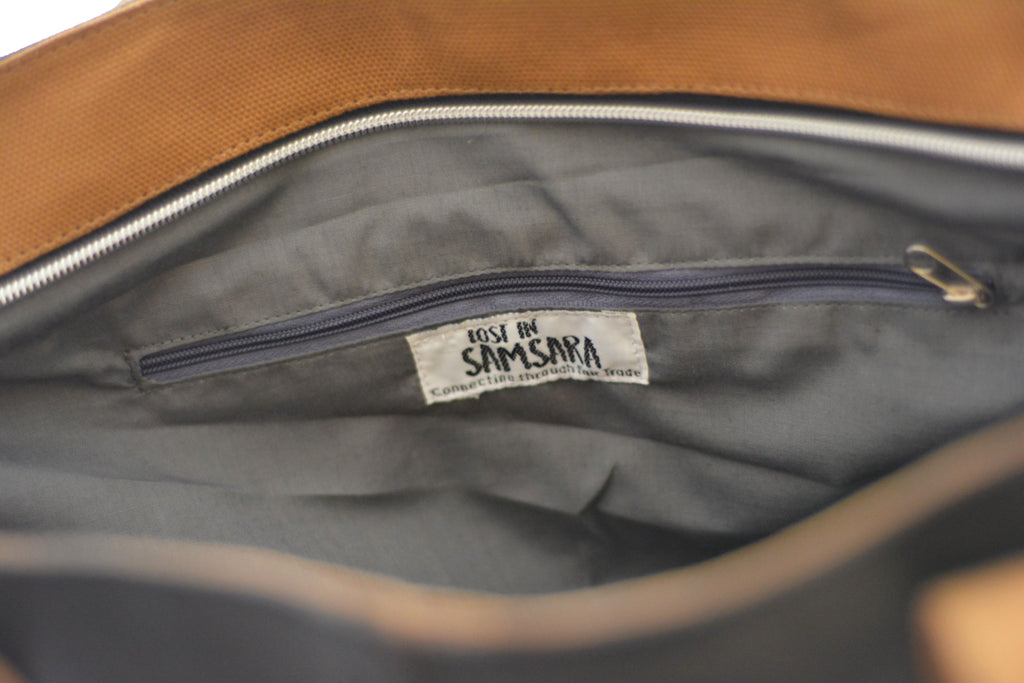 $77.00
$0.00
Saturn Tote Bag
This beautiful tote is handmade using recycled inner tube and cotton canvas by skillful artisans in Cambodia.  
It is the perfect every day bag to carry all you need and its sleek design makes it great for you evening out too! It comes with a zip to close it, an internal pocket for everything you want to keep handy and it is big enough to carry your books and laptop. Before we forget, it is also water-resistant!
How to clean it:
You can clean your bag by rubbing gently with soap and water.
Size approx: 
35cmx37cmx15cm
Please note that due to the nature of the material used there might be marks left on the bags. The marks are embedded into the material adding to every bag an individual character.
• The making of their products provides work to 13 artisans
• The purchase of their crafts provides living wages and training to disabled people, mainly victims of land mines and polio