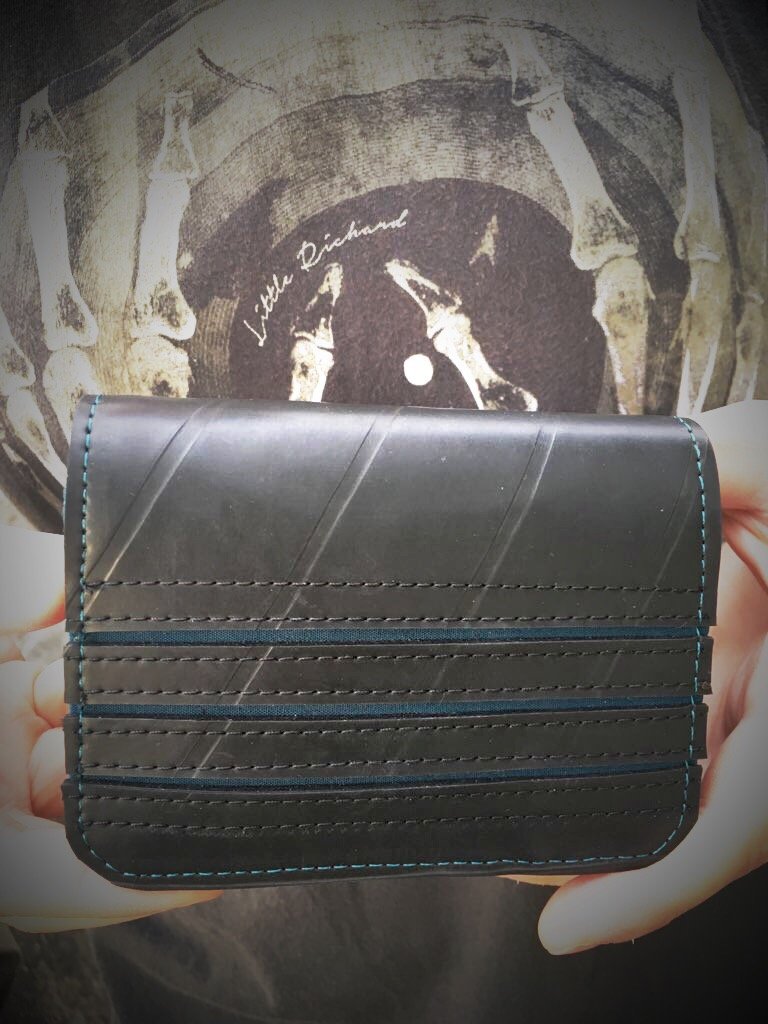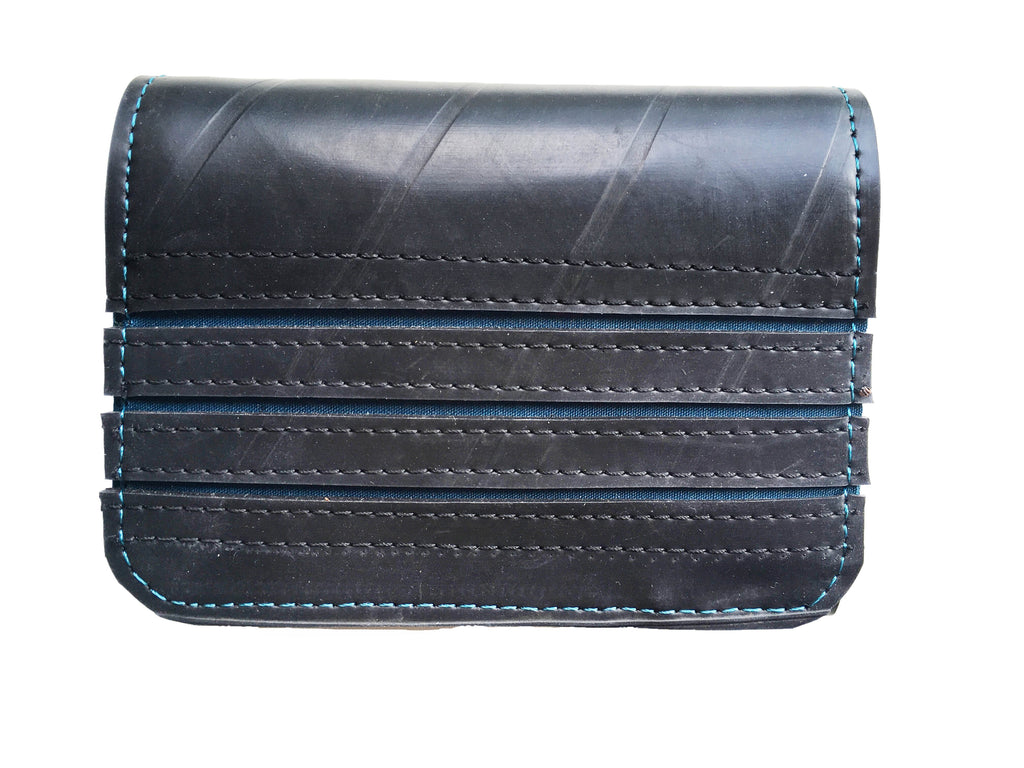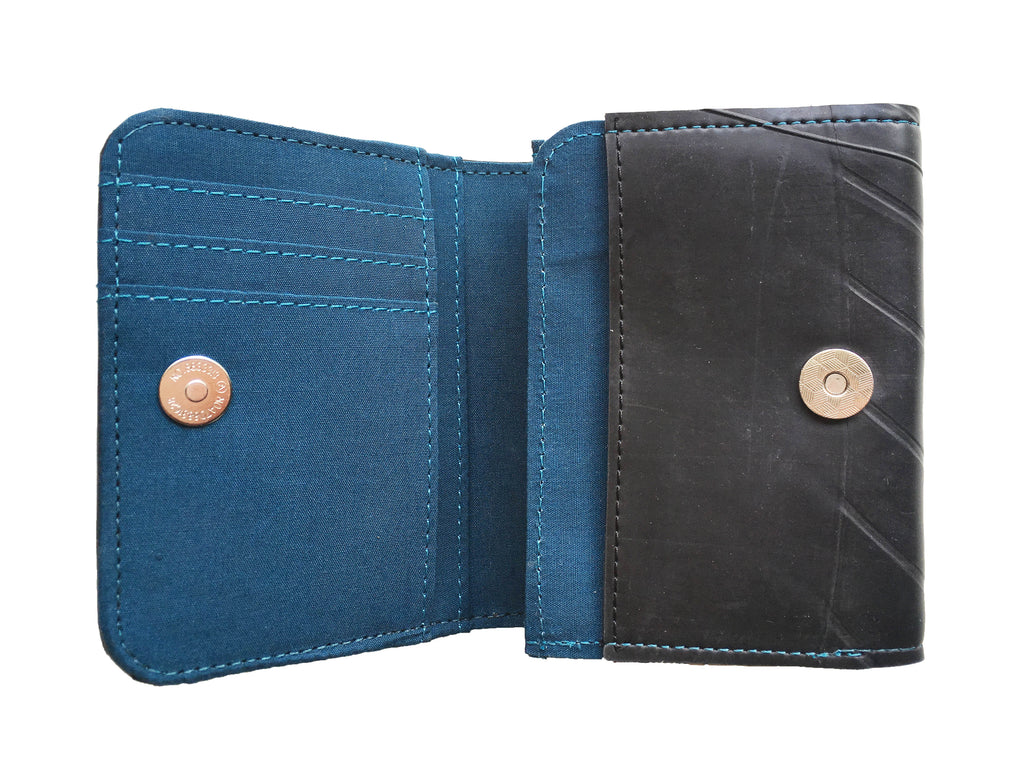 $16.00
$29.00
Upcycled Tyre Mini Purse - Waste Not
This purse has still an amazing life ahead! It just came with a minor defect. The magnetic button doesn't close properly, but it still fully functional and ready to come on all your adventures!
For those looking to downsize, this upcycled tyre mini wallet for women can be the perfect item. It is super compact, made out of  recycled inner tubes and cotton and it features plenty of pockets for cards, space for notes and a zip for the coins.  Your purchase will contribute to keeping waste out of landfill and help protect the environment and will keep creating job opportunities for disadvantaged artisans. Each time we sell a pair we also plant one tree.
How to clean it:
You can clean your purse by rubbing gently with soap and water.
Approx 11.5cmx9cm
Please note that due to the upcycled nature of the item colours and texture may vary. 
Colour outside matches colour inside
• The making of their products provides work to 13 artisans
• The purchase of their crafts provides living wages and training to disabled people, mainly victims of land mines and polio